We are an artisan bakery specialising in sourdough bread and French pastries, based in Christchurch, NZ.
The business started in 2010 when owner Jeremy MacCormack decided to bring his baker skills to his hometown. 
Having worked in several bakeries in New Zealand and abroad, he felt that Christchurch didn't have the same choice and quality when it came to bread and pastries. He started baking bread at home for friends and family, then took it to the Deans Bush farmers market (now Christchurch Farmers Market) and started experimenting with viennoiserie (croissants, Danishes, etc.) 
The demand for his high quality products grew quickly, and he started looking for a place where he could make and sell his products in a more permanent bakery setting. 
In 2012 the business moved into The Tannery in Woolston, and has been offering Bellbird's delicious goods there ever since.
Our small team is dedicated to making the best sourdough and pastries. It takes a lot of
experience and care to produce consistent goods every day. We are all about our craft and are
always willing to share our passion with our customers.
Bakers & Pastry chefs: Jeremy, Dave, David, Isabel, Jacques, James, Talyah, Nicolas
Tannery shop people: Matt, Jackie, Sam, Alice V
Farmers market people: Hannah, Vivien, Kate, Alice V
Prep chefs: Kaz, Melandie, Jackie, Alice T
Riverside Market people: Sam, Mia, Harry, Melandie, Kate
Packers/Delivery drivers: Jessica, Courtenay, Billie, Natali, Taeko
Bakery assistants: Taeko, Sarah, AJ, Cesar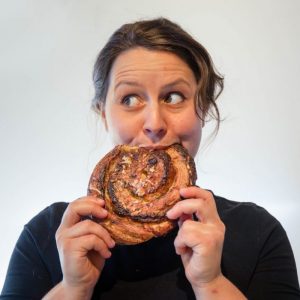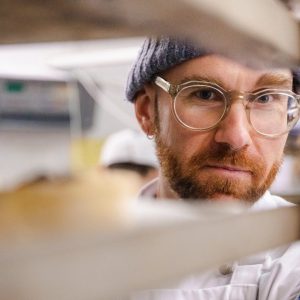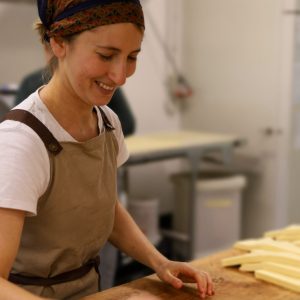 Excellence
We aim to deliver top quality products by using the best ingredients available. Our standard is very high and we constantly strive to deliver the best products and service to our customers.
Sustainability
We care about our planet and the decisions we make reflect that. We source our ingredients from local and/or organic suppliers as much as possible. We try to reduce our use of packaging and resources as much as possible, and recycle and compost our waste. Sustainability for us also means that we offer wholesome products that make us feel good and doesn't cost our health.
Social responsibility
We want to contribute to happier and healthier communities by providing a great environment to work in (taking care of our employees and making sure they get rewarded for their hard work) and by encouraging the use of active transport. We try to help the people in need by distributing our unsold bread among the community.